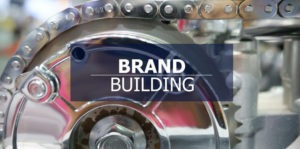 One of my colleagues loves Arnold Palmers. She's no golfer — she just enjoys iced tea mixed with lemonade. Indeed, until recently, she had no idea who Arnold Palmer was, even though she'd been imbibing his namesake drink for years. To me, this kind of no-fingerprints branding is ingenious. After all, does the customer really need to know that the King won 62 PGA Tour titles in order to appreciate the flavor of his beverage? Sometimes a drink is just a drink.
 I mention this example of celebrity licensing because it's a memorable entree to the world of brand licensing. (Licensing, by the way, is the process of allowing others to use your name and reputation in order to market their products.)
Like many, when I first heard the term "brand licensing," I didn't quite know what it meant. But as I've learned over the past 20 years running an agency that specializes in this field, such innocence isn't necessarily a negative. What ultimately matters isn't what someone knows or doesn't know — it's what happens when they're asked to open their wallets.