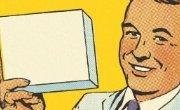 3 Key Factors to Consider
Like a plane achieving liftoff, licensing enables companies who have high preference to unlock a brand's latent value and satisfy pent up demand created by brand buzz. As a licensing veteran, I've helped a wide variety of companies grow their revenue and brand reach exponentially by creating strategic partnerships with manufacturers.
If you're a business owner looking to extend your brand into new market sectors, you'll want to first consider the three E's: elasticity, equity, and environment.