Brad Pitt's Chanel No. 5 ad is spoofed on 'Saturday Night Live'
posted in media on 10/22/12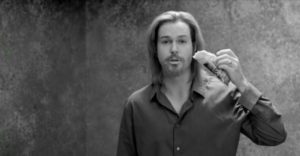 Tiffany Hsu, Los Angeles Times
Take one part Brad Pitt, sultry superstar. Add a dose of luxury fragrance Chanel No. 5. Mix both delicious components in a commercial shot by Oscar-nominated director Joe Wright. What do you get?
When branding expert and Global Icons founder Jeff Lotman first saw the Pitt video, he said he "thought it was a little lame."
But the end effect for Chanel will be positive, he said. The parodies give the brand public attention, "which is everything you could really want" as a company, he said.
"Chanel has been around for a long time," he said. "It's timeless, it's classy, it's beautiful and it would take a lot for the brand to be severely tarnished. Maybe the ad doesn't strike the right note, but breaking through the clutter and being talked about is what really matters."
Read the full article on Los Angeles Times.