Doritos Going Global with Super Bowl Ad Promo
posted in media on 9/11/13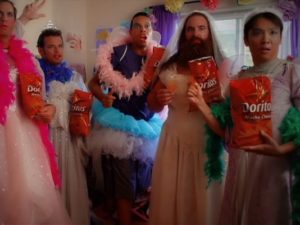 Doritos is about to open up its consumer-generated Super Bowl ad contest to the world.
Bruce Horovitz, USA TODAY
Brand gurus say that while the move could generate a lot more eyeballs, it also could potentially leave Frito-Lay with egg on its face.
Ideas from non-U.S. contestants "may be too edgy for TV, but amazing for the Internet — which would be even better," says Jeff Lotman, CEO at Global Icons, a brand consulting firm.
Read the full article on USA Today.