DAHON Joins Forces with Ford for Sustainability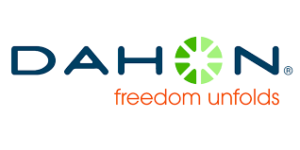 Duarte, California, August 26, 2013 – DAHON, the world leader in folding bicycles, announces that an agreement to cooperate on a global level with Ford Motor Company has been signed. Under the long-term agreement, the two companies will have an active exchange of technology and design ideas to produce a complete new line of Ford branded bicycles.
The new line is expected to launch in 2014 with specific models to be determined in the coming months. All production and distribution will be handled by DAHON and will initially be sold through select retail channels. The Ford line will furthermore include a range of folding bicycles and e-bikes for adults and children as well as a full line of accessories.
Both companies have a strong vision to help change future requirements for urban mobility and are committed to delivering products that serve to enhance the lives of consumers. The agreement with Ford builds upon DAHON's pioneering spirit of developing convenient, environmentally friendly transportation. It further fosters Ford's own business model that is consistent with the long-term preservation and enhancement of global environmental and social needs.
Dr. David Hon, CEO and Founder of DAHON, commented, "This is a very exciting opportunity for us. By partnering with such an environmentally conscious company as Ford, we are taking the next steps in highlighting the need to reduce carbon emissions and influencing today's auto-dependent public to think about the importance of changing their transport habits to help sustain a greener future."
John Nens, Director of Global Brand Licensing and Corporate Identity at Ford Motor Company, adds, "We're pleased to be working with DAHON, as both our companies are committed to delivering smart, high-quality mobility solutions that meet customers' needs. DAHON is a great company and we are excited to be working with the industry leader, with 30-plus-years of bike-making experience."
About DAHON
In 1982, DAHON ignited the folding bicycle revolution with the introduction of the DAHON Folder, the forefather of most modern-day folding bicycles. Today, DAHON is recognized as the world leader in folding bicycles. Spearheaded by the guiding principles of innovation, reinvention and technology leadership, DAHON is committed to creating quality product user experiences and green mobility solutions for people who live active, environmentally friendly lifestyles. It is headquartered in California with offices, factories, cooperating assembly plants and distribution partner throughout the world.