5 Myths About Licensing That Every CMO Should Know
posted in media on 5/31/16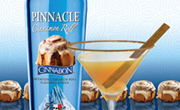 Stop me if this sounds familiar. Your CEO is hounding you to stretch your marketing budget. His boss — the board of directors — is getting pressure about cutting costs and boosting revenue. Have you heard this before?
As a chief marketing officer, you know all too well how every dollar you spend is scrutinized. Thankfully, a solution exists. Not only will it add cash value; it'll also penetrate new markets and… it won't cost you anything.
Let me introduce you to the world of licensing. Licensing allows a third party to leverage the equity in your brand to sell noncompeting products. Licensed products conjure up powerful associations that can sway consumers into purchasing what they perceive as an extension of a familiar brand.
Does it sound too good to be true? Let's run down the most common objections.
Myth #1: Licensing Means Losing Control
I get it: it's tough to share your name. But licensing doesn't mean you need to become Pierre Cardin, who had at one time over 900 licensees, including toilet paper, and who seemingly never met a license he couldn't refuse.
As the owner of an intellectual property, you can (and should) exercise complete control — over where your product is sold, how it's displayed, how it's priced, and so on. All you need is a skilled agent who can negotiate the right controls and approvals into your agreement.
Need proof? In 1995, Procter & Gamble allowed its name to be put on a Vicks vaporizer. As you can imagine, the company's teams of lawyers and marketers protect P&G's brand with great care. If they can sign a licensing agreement, surely you can too.
Myth #2: Licensing Cheapens Your Brand
I too once shared this concern. It's why Birkin bags are so hard to find, and you don't see Tiffany Blue (or Tiffany ring settings) at Costco. Elite brands can take years to build, but they can be ruined with one bad association.
Consider the story of Vera Wang; there is no doubt you think of expensive wedding dresses when you hear her name. That's because the designer is considered the gold standard in high-end bridal wear.  Yet, Wang's products at Kohl's — ranging from sleepwear to shoes — make up the biggest part of her business. As Business of Fashion puts it, "Wang turned what began as a single bridal boutique into a fashion and lifestyle empire with an overall retail value of over $1 billion." Best of all, her bridal business has not suffered from her brand expansion into Kohl's.
Does licensing dilute the integrity of your name? On the contrary, licensing is the single best way to build your brand — if it's done right.
Read Full Article 
http://www.brandchannel.com/2016/05/11/brandspeak-5-myths-about-licensing-your-brand-that-every-cmo-should-know/
Jeff Lotman
Founder and CEO, Global Icons