Global Icons and Turtle Wax To Put a Fresh Shine on Licensing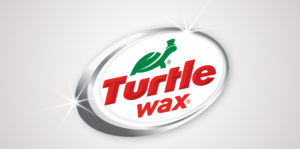 Global Icons and Turtle Wax To Put a Fresh Shine on Licensing
Turtle Wax looks to expand its reach with licensed merchandise that complements best-in-class car care product lines
 Los Angeles (January 9, 2018) – Leading brand-licensing agency Global Icons is pleased to announce its exclusive worldwide representation agreement with Turtle Wax, the automotive industry's most innovative brand in car care.
Global Icons will expand the current portfolio of licensees and leverage the Turtle Wax brand into strategic categories that will deliver to the consumer the same trust, quality, and performance of the core product line up. With distribution in 90 countries, Turtle Wax produces innovative interior and exterior products to meet the ever-changing needs of car enthusiasts.
"I have been a car collector for many years, and I have used Turtle Wax for that perfect shine," said Jeff Lotman, CEO of Global Icons. "I look forward to expanding this great brand worldwide."
While the iconic brand is considering lending its name to a cross-category assortment of products, only those that can stand up to Turtle Wax's standards of innovation and quality will move forward into development.
"Innovation is part of Turtle Wax's DNA – our focus is on research and development of products that meet the ever-changing needs of consumers. This approach has made us a leader in the car care category for more than 70 years," said Daren Herbert, chief marketing officer, Turtle Wax. "Staying ahead of the curve means constantly evolving, and that's why we're exploring new licensing opportunities to complement our best-in-class car care product lines. With smart partnerships, we'll be able to provide consumers with a holistic approach to car care that's grounded in the values Turtle Wax is known for: innovation and quality."
About Turtle Wax
For more than 70 years, Turtle Wax has been a leader in the car care industry, formulating innovative product lines to meet the ever-changing needs of both car consumers and the automotive industry. With humble roots in Chicago, Ill., Turtle Wax continues to be a family-owned and operated business with sales in more than 90 countries.  Follow their passion for driving on Facebook, Twitter and Instagram and discover breakthrough innovation at www.turtlewax.com.